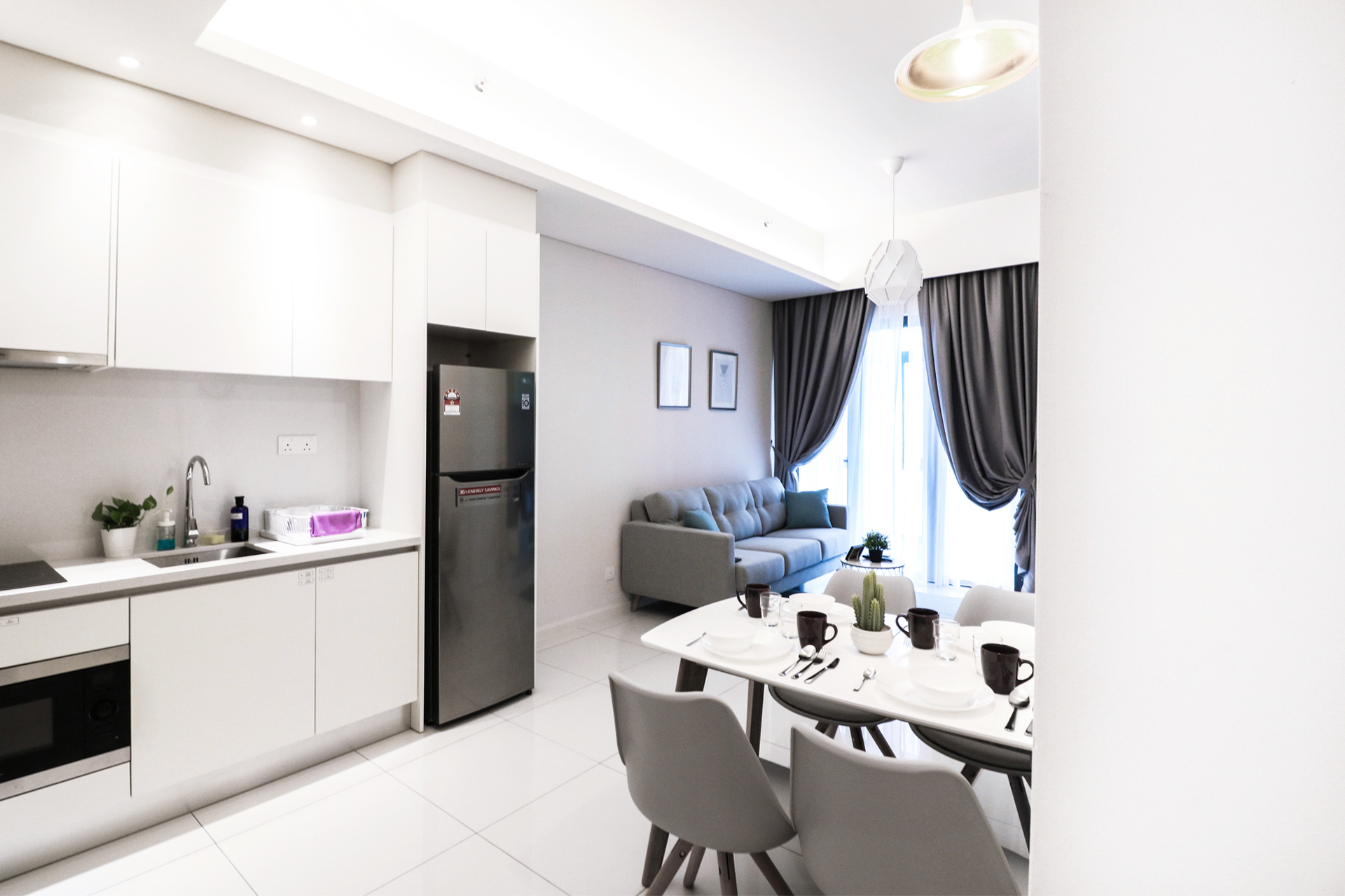 25 Sep

The Untenanted Unit

Who has trouble getting long-term tenant for your investment property? 🙋🏻‍♂️🙋🏻‍♀️

One of our customers Ms. C was facing the same problem with her unit at Tribeca Suites in Bukit Bintang when she came to us. As investors ourselves, we clearly understand Ms. C's frustrations, and our team at YOU Home got to work immediately to turn things around.

First, we conducted thorough analysis on the property and unit, the neighbourhood, tenant profiles, as well as surrounding competitors to come up with strategies tailor-made for targeted end users and competitive edges to make the unit stand out from others.

Next, our designers gave the unit a new face lift with carefully selected materials, furniture and deco. A Modern Minimalist style is used, promising maximum durability and functionality but with minimum maintenance and cost.

This is followed by effective publicity and content curation by our marketeers promoting the unit on various short-term rental platforms. Finally, our guest ambassadors work their magic to ensure each guest leaves with a satisfactory smile.

Compared to the long-term tenancy route that many investors take, this short-term rental approach in fact optimises occupancy and produces better yield. Less time is wasted on tenant enquiries and viewings while renovation is kept to a maximum duration of one month. Regular cleaning and maintenance also ensures the unit is kept in tip top condition.

This transformative revamp of under RM25,000 has reaped far more value and rewards than what Ms. C had expected. Now that Ms. C has left her unit in our good hands, her initial worries and stress is replaced with a peace of mind receiving stable passive income month after month!